I've been enjoying the car, breaking the car, letting the car sit around the shop, and finally today fixing the car.
Ok so I have been MIA for the last week or so. a LOT has happened in that short time.
Friend's LS1 powered S13 240sx burned to the ground, we stripped it and were shooting to get it rolling by the end of the weekend… There was a drift event put on by Traction Optionalwww.tractionoptional.com and was held at Memphis International Raceway. First drift event, but it was great track time.
Observations:
* The car needs power steering, I've been against it from the get go for some reason. Finally got some sense knocked into my shoulder. Powersteering will be on this weekend. Just need to source a BMW high pressure line and I'll be good to go.
* I need to get more seat time! But the car is FASTER and handles BETTER then my WRX ever dreamed… and this is stock M3 suspension and worn out bushings.
* Bent the stock rear lower control arms on my 5th run because I decided to have some fun and had a little off road excursion. I have SPC adjustable lover control arms sitting in my shell. Going to pull the subframe to make sure it is straight.
* Engine, Trans, and Cooling were PERFECT! Didn't miss a beat, plenty of power on tap and oh so smooth. Driving the car on the street is one thing, but FINALLY able to get some track time in made be absolutely love the car even more.
*I think I could benefit from a 3.90 rear gear as I felt like I was between gears way too often.
*Suspension is getting an overhaul and the car is going into Race Car/Street Car mode ASAP. Not ready for a full cage but it needs at least a roll bar, suspension, and some other bits. It's been a long while since I've had track time and I've been bitten by the bug again.
Pics:

Pre Broken… Excuse the lack of moldings… just finished some buffing and didn't have new clips.

Broken…
While the car was down for the count… I still had my e30! A friend and I bought this a few months ago after it was firebombed and the front end burnt up for a song. 2.7 SETA with I head, Ground Control Track/School, and some junk 15″ wheels and tires. Needless to say we had some fun with it till my friend put it into the wall on his last run. Cheap good fun!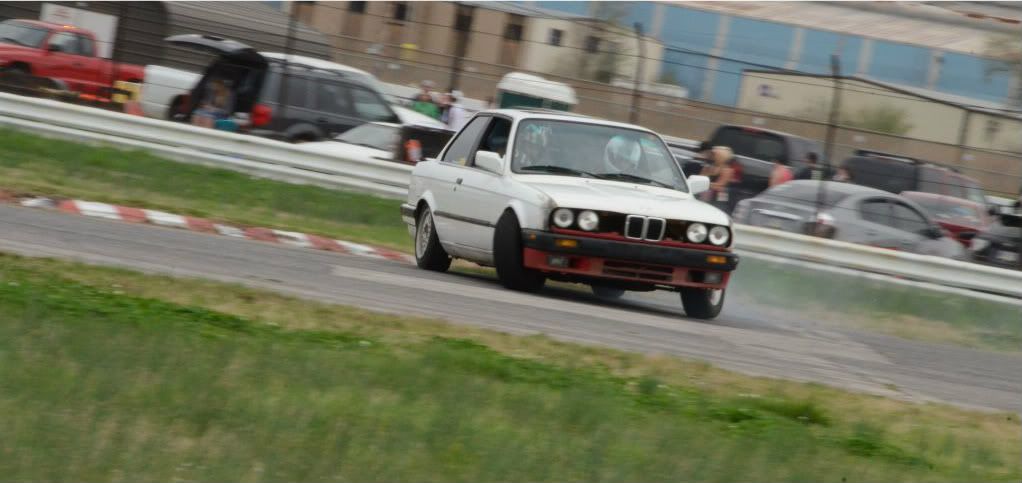 Then…
For some reason that's all I got… Anything off course was muddy and grassy.
Josh after wrecking our car:
 Dade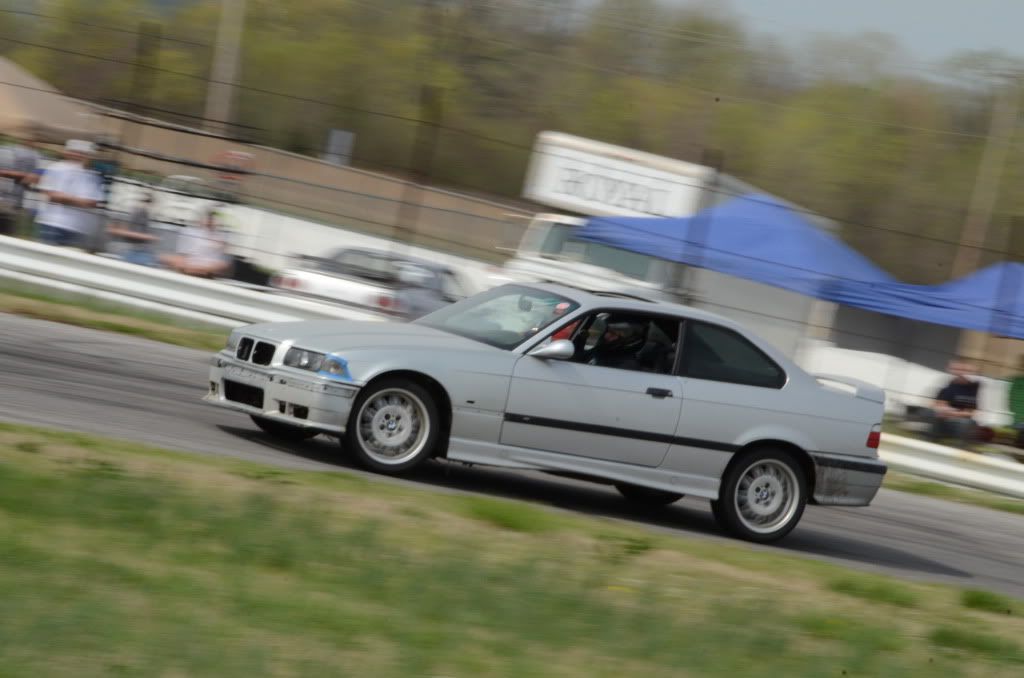 The car then sat for a long while until today. I finally got the rear suspension fixed and added some SPC adjustable lower control arms, I do have some UUC arms waiting. Then swapped in some LCAB from Treehouse Racing in the front.
Needs an alignment but I still drove it for a bit, still love it…. But it needs more power and a 3.91 gear badly.
Here are some pictures of the clearance: